Mobile Mechanics of San Antonio
We all know how valuable your car is to you. Whether you park your vehicle up out of action, or it is in the garage, it can disturb you and interfere with your life. Therefore,Mobile Mechanics of San Antonio will come to you. They will save you valuable time and assist you in keeping your car on the road.
Except for every mobile mechanic we use, we have no alternative except to grow as San Antonio's number one authority, and all this is thanks to every customer.They have been trusting us for the last 11 years and empowered us to work on 12,800 vehicles in San Antonio.
To further develop in this area, we maintain the best mobile mechanic teams who all go through testing to establish they are responsible.
Many mobile mechanics in San Antonio have supported each car during overhaul, service and maintenance, and all praise our 10,900 loyal customers, both recent and long-standing.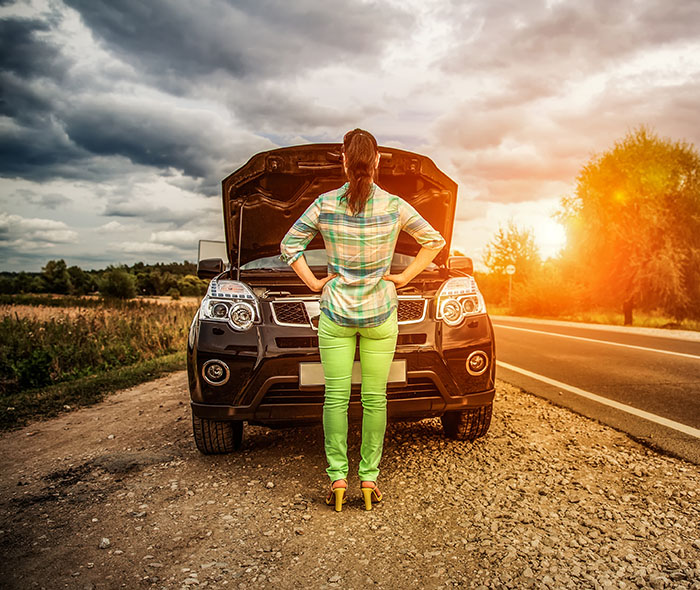 Maintenance Tune-Ups
We focus primarily on the general tuning of the car to components...
Car Diagnostics
Today's vehicles are significantly advanced, featurin embedded...
Starter Replacement
If your starter motor is not working correctly, you will most likely hea...
NO NEED FOR AN EXPENSIVE TOW AND SHOP
We bring the shop to you!
Automotive AC Repair
Most customers want a mobile mechanic in San Antonio because...
Brake Replacement
The maintenance of your brakes is essential if you want to remain...
Radiator Repair
The cooling system inside your car will play a crucial role in...
Pre-Purchase car Inspections
To make sure you buy a reliable vehicle that will give you value for your money and serve you well, you should bring a mobile mechanic to provide auto inspection services beforea purchase.
Buying a used vehicle without knowing if it is worth the money can be an expensive mistake. Buying a car in San Antonio can be one of the most important investments you can make.
Fluids: Check condition, age and levels or evidence of leaks

Body: Mobile mechanic survey for collision signals

Electrical components: Each checked by a San Antonio electrical mobile mechanic.

Computer Scanning: Checks engine trouble codes, checks stored codes and PID verification.

Suspension and brakes: Include brake pads, wheels, tires, ball joints, bushes, anti-roll bars, and many more.

Engine and Transmission: Any part of the engine or transmission capable of undergoing a visual inspection by a mobile mechanic.
In San Antonio, our trained and certified mobile mechanic drivers can help in this situation. They can accompany you and drive the vehicle through a multi-point inspection and road test.
They make the drivetrain up of parts that result in your car being propelled forward. Its engine, transmission, wheels and driveshaft form the segments of your drive system.
When one of these components is malfunctioning or operates incorrectly, it may have a sudden effect on your car's performance. Using a vehicle without a significantpower train is an annoying experience.
If you have lost control of your vehicle, stop immediately and contact your mobile mechanic in San Antonio. Suspension not only leads to failure but can also weaken many different parts of the car.
Stable suspension and steering are not just required for safety; they can also affect performance. When the local San Antonio mobile mechanic deals with such issues, they improve the integrity of your vehicle.
The transmission is a critical factor in making sure your car runs smoothly and efficiently. If you think your vehicle has any problems with the gearbox, call your local San Antonio-based mobile mechanic.
Difficult Gear Shifting: Whenever your gearbox makes it hard to change gear, you may experience hydraulic problems with the clutch and the clutch pedal.
Slip: When you step on the gas, and the revs increase without accelerating your car, this is a severe complication that can cause the clutch to burn out and the transmission to stop working.
The problems in these two areas easily connected. A mobile mechanic in San Antonio will be sure that your battery is positively charged, your alternator is functioning. If not, he can replace the defective alternator with another one.
Your alternator is vital to keep your vehicle's battery fully charged. If your battery fails, your alternator will release enough power to keep you moving. Although, once you stop, you won't get going again.
We do not limit the functions of a mobile mechanic in San Antonio to work in cars and trucks. Something as necessary as a dead battery requires a quick response and investigation to be confident that this is the problem.
Call a mobile mechanic to establish that you don't spend money on something that is working, and another is causing the issue.
Fast And Efficient Mobile Vehicle Repairs
We bring the shop to you!
"Very highly recommended. I had a busted radiator, and they came out, and within an hour, I was patched up, and I wasn't leaking anywhere."
"My car died as I was at the mall. I was stranded and got the number for Mobile Mechanics of San Antonio. They came out after 30 minutes, and within the hour, I was heading home, and my car ran like a dream. Great crew!"
From the very beginning of the company's existence in San Antonio, we have been lucky to maintain a consistent track record of achievements with loyal customers. This is thanks to the 14 mobile mechanics who work in our company. Every mechanic we appoint to work in San Antonio will do their job correctly. While working on the vehicle, please familiarize yourself with our mobile mechanic's task and ask questions, and each of our mobile mechanics will be happy to answer them.
Thanks to their skills, we also take advantage of the opportunity to increase our mobile mechanic service at affordable prices. Because every time we repair a car, we strive for overall customer satisfaction; we send ESA-certified mobile mechanic teams in San Antonio. Thanks to our mobile mechanic's experience, combined with our belief in supplying new and trustworthy solutions, we have become number one in San Antonio for the latest mobile mechanic vehicle repair techniques.